Words that often describe a figure skater
(when he/she isn't trying to land a triple-axel) :   graceful, elegant, artistic,  subtle, finesse, delicate yet powerful. 


Words that often describe this weeks E-Club special: 
graceful, elegant, artistic  subtle,  finesse, delicate yet powerful. 


This week we are featuring a wine that reminds me of a figure skater.  This wine is nothing like a big, brutish Cabernet nor does it have the overwhelming power and extraction of a wine from Southern France.   Instead it's a wine that can be easily overlooked because of it's elegant and delicate nature.  If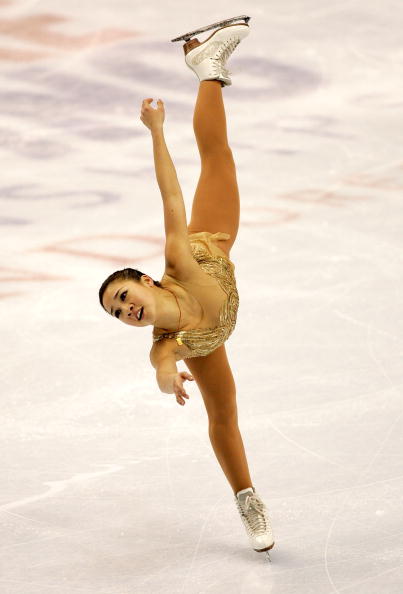 you put this wine up against an Aussie Shiraz or a Cali Cab, it would get pushed aside like a figure skater would in arm wrestling match against a football player.    As much as I like big, rich, football style wine I also like to watch figure skating and drink those kind of wines.  The Tempranillo grape when grown in upper Rioja and produced in the "Traditional Style" is a great example of a figure skating wine.   Another more familiar figure skating type wine might be Pinot Noir grown in the Burgundy region of France.

I could make a case for Rioja being the most historic and important region of  Spain like Napa Valley  is to California.   We see wines at all price points from Rioja, all of which are dominated by the Tempranillo grape.   Bodegas Montecillo is one of the oldest and most historic properties in Rioja.   They still make what many call, "Traditional Style."  What the heck does that mean?

Traditional Rioja is aged longer in oak barrels before it's released to us.   The longer aging gives the wine more subtle nuances in the aroma,  a silky mouthfeel  and smooth tannins.   These wines are made to be elegant and graceful.

Modern Rioja is just the opposite.  It's aged for less time, so it's going to have richer, more concentrated fruit flavors, fresher aromas, and is rounder in the mouth with firmer tannins.   These wines are intense from start to end. 


(On the right is Montecillo's winemaker,
Maria Martinez-Sierra

)


The 2001 Gran Reserva is one of the Montecillo's highest level bottlings, and is of course, made in the "Traditional Style."  Gran Reserva wines are only made in the best vintages, and are aged the longest before release.  There is no need to put this wine in your cellar or basement.  The aging was done in Spain and this wine is ready for you to drink this weekend.    Instant gratification!  For full effect, I recommend watching figure skating while drinking it.

What does it taste like?  I just poured some in my glass. It smells of fresh cherries and dark fruits, but you can also smell the age on this wine which is great.  It reminds me of a well-aged Bordeaux.   There are some leather, and spice smells too.  In the mouth it's just as advertised,  soft, silky and delicate.   There is still lots of fruit and the tannins are smooth.   And you keep tasting this wine (the finish) well after you've swallowed.    It's an easy wine to drink more of then a single glass.   Food wine?  Yes. 

2001 Montecillo Gran Reserva

Regular Price $29.99
On Sale now @ $17.99 (40% off)

91 Points from Wine Enthusiast (also received 89 Points from Steve Tanzer and Wine Spectator)

Part of Tanzer's review: "Full-blown bouquet displays red berries, cherry, smoked meat and vanilla, with subtle leather and floral qualities gaining momentum with aeration. A sweet, open-knit midweight with seductive strawberry and cherry flavors, silky texture and very good focus."