With all of this heat
and trying not to use our air conditioning at home,  last night we decided to see what effect the serving temperature has on wine.   Below are our finding

s:

The Theory:   Red wine should be served at room temperature.  

The Equipment: Two hot and thirsty people, two wine glasses, a bottle of red and a refrigerator.

The Method: (what did we do?)  Try serving a medium bodied,  perfect for summer red wine at different temperatures to see what the differences were in the wine and when it tasted the best.

The Predictions: (what we thought would happen)  We were too hot and thirsty to do any predicting. 

The Process: (what did happen)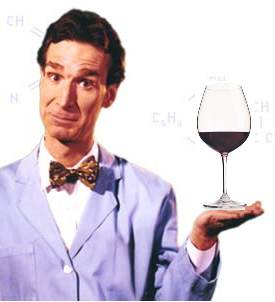 Step 1: I first served the wine at room temp which was about 80 degrees.  The wine tasted too hot - meaning the flavors were masked and I really couldn't taste much more then a little fruit and alcohol.  It was like a spicy bloody mary.    

Step 2: I put it the bottle in the fridge for 30 minutes which probably got the temp to about 72 degrees and we tried it again.  Now it was palatable, but i still didn't have much aroma or flavor.  Back into the fridge the bottle went for  close to two hours.    (Bill Nye the Science Guy)

Step 3:  After nearly two hours chilling, the wine totally transformed.   It went from being odorless, astringent and flavorless to having a very attractive aroma of red raspberry, plum and cedar with a silky smooth mouth-feel and a long, cherry tinged,  crisp finish.  The wine was very refreshing to taste.  We found the perfect temp for this wine...around 60 degrees.

The Results:  
Our findings were conclusive that the old adage of serving red wine at room temp (especially in this weather) couldn't be further from the truth unless you make your home in an old English castle.   I'm sure many of you  keep you wine in the basement or in a temperature controlled wine fridge.   But for those who don't - have no fear in putting your red wine in an ice bucket or the fridge for a while.   I've found this to be especially useful at restaurants to get a red wine down to a proper temp despite the odd looks from the server when you ask for an ice bucket for your red wine.   Below  is a temperature guide for serving wine I found  at Consumer Reports which I think is pretty accurate and useful.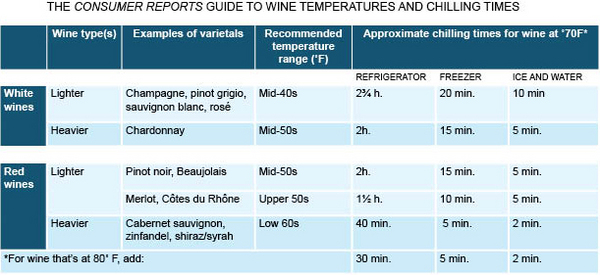 The sample wine revealed: The wine we did the test with was from Chinon (Loire Valley in France) and was 100% Cabernet Franc.   I've been noticing a lot more customers coming in and asking about Cabernet Franc so I've been searching out one that was high quality at a fair price.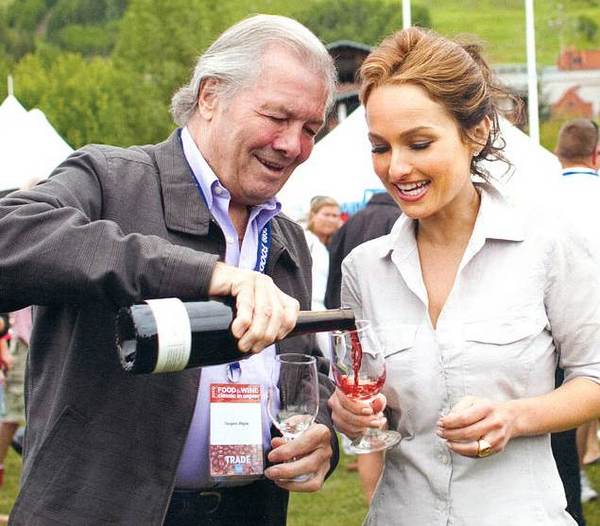 The Chinon region, (pronounced Shee-Non) is known for their wine made from the red grape,  Cabernet Franc.   Chinon lies inside the Loire Valley and  is about three hours south of Paris by car.   Considered a cool climate wine region like Oregon or Burgundy, the Loire Valley as a whole is most famous in the U.S. for it's Sauvignon Blanc from the Sancerre region. 


(Giada loves wine from Chinon)


To me the red wines of  the Loire and particularly from the Chinon region (made with 100% Cabernet Franc)  are unique and very delicious.   If you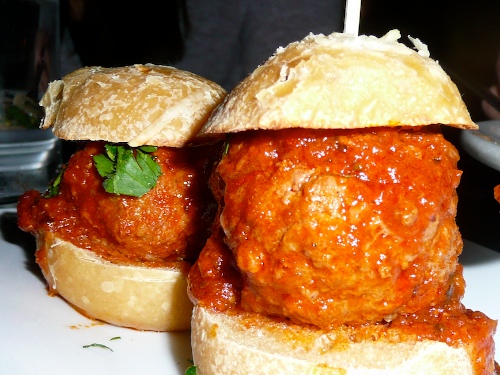 like Bordeaux you'll like Cabernet Franc from Chinon.  And if you like Oregon Pinot Noir or red Burgundy you'll like Cabernet Franc from Chinon.   Give it a try!  Whether you're a seasoned Loire red wine pro, or it's your first foray into Loire reds, this wine is a great summer red.   Did I forget to mention that it even has a very pretty label?  Giada would approve. 
   (Chinon pairs well with
                                                                   Giada's meatball sliders)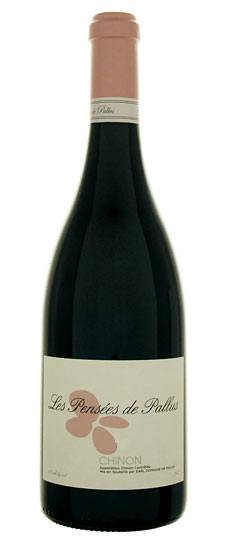 2007 Domaine Pallus Chinon "Les Pensees de Pallus"  

Vivid ruby.  Spicy, floral-accented aromas of red currant, tobacco and bitter chocolate.   Round, juicy red berry flavors are supple in the middle palate and take a turn to deeper black cherry.   The tobacco note comes back on the finish, which leaves zesty red berry skin and cracked pepper notes behind. Give this some air to allow the fruit to step forward.

Also approved by the Big Three:
89 points - Steve Tanzer
90 Points - Wine Spectator
89 Points - Robert Parker's Wine Advocate

Regular Price $23.99
E-Club Special Price $14.99 

Stick it in the fridge for a little while and give it a slight chill like the Parisians do - this wine is meant to refresh you.

*The Chinon is in stock now right up next to the registers - you can pick it out from there or ask us where we are keeping Giada's favorite wine.