A Perfect Winter White


2010 VIGNERONS DE CARACTÈRE
Vacqueyras White Seigneur de Fontimple 2010
(a white blend from Southern France - and perfect if you like Chardonnay)

Regular Price $25 
Your price to try something totally different and delicious because of my expensive lunch is $14.99 per bottle. 

What does it taste like?

"Broad and creamy, with delicious melon, white peach and salted butter notes that all glide through the lush finish. Grenache Blanc, Viognier and Clairette. Drink now. "  Just 1,000 cases made and 15 in Mass.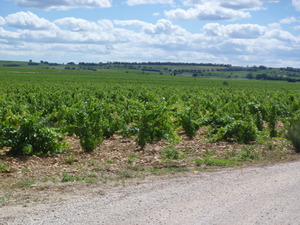 During our trip (and honeymoon) to Southern France last summer, we were lucky to be setup by one of our distributors who we do a lot of business with to have a wine tasting and lunch at a wine co-op in the Rhone.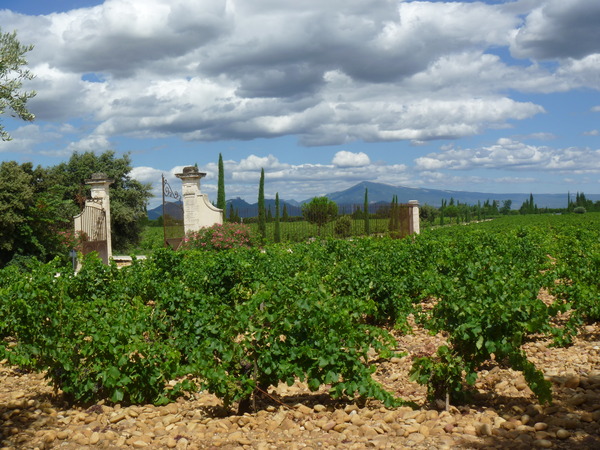 Take a look at the pictures of this place I took.  Look at the soil...or lack of soil. It's beautiful and it's the only place like it.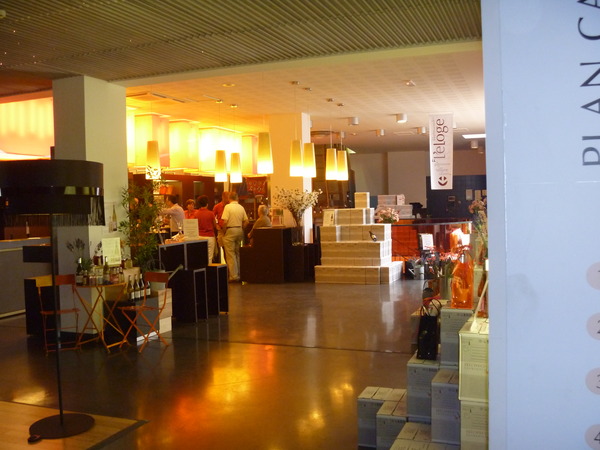 The tasting went great.  We had a tour of the winery and our guideeven spoke great English.  We went through and tasted about 10 different wines that were all well made, balanced and delicious.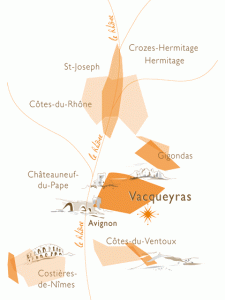 There was one wine in particular that I enjoyed because it was so unique and you never see it in the US.  It was a white wine from the Vacqueyras region.  Vacqueyras sits just east of the famous Chateauneuf-Du-Pape region and south of Gigondas.  Almost the entire production from Vacqueyras is red wine, so trying their white was a treat.  Unfortunately, the production of that Vacqueras Blanc was so small none of it made it to the USA.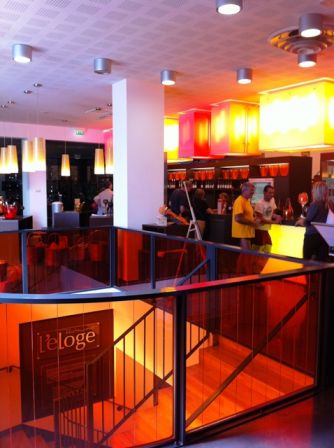 After we finished tasting all the wines our host said to us, "Now you are going to eat lunch." And he guided us downstairs to a very fancy dining room.  Our itinerary and the handbook we were given called for a "Tasting and Lunch."  "Sweet," I thought.  I was feeling good from the tasting and ready to eat a nice meal.  And the fact that this was going to be a free meal was even better since by this point in the trip our funds were running low from eating too many three course lunches. 

As we entered the dining room our guide walked directly over to the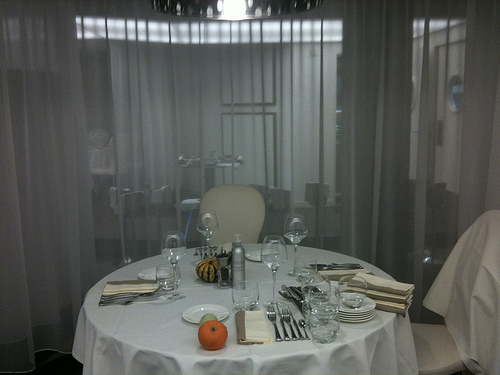 maitre d' and gave him (what I thought) was a heads up that some VIP's (aka customers) who didn't speak French well were about to sit down to dine and to take special care of us.  I witnessed the conversation and was feeling good about showing my new wife what special treatment was all about!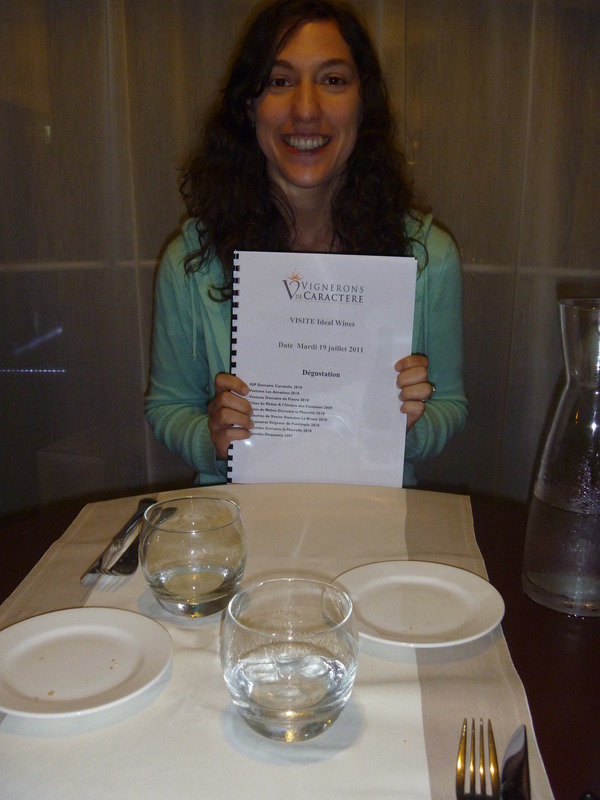 We sat down and proceeded to eat a five course lunch.  It was absolutely DELICIOUS!  Our server didn't speak any English at all but we managed to get by and eat a fantastic lunch.   They even brought out a couple glasses of new my favorite Vacqueyras Blanc that I had tasted earlier to go with my fish.  At the end of the meal, I was waiting to see some sort of comped bill, so I could at least know how much tip to give. 

Waiting.....Waiting.....Whoops! That didn't happen.  Instead our server brought us a bill for $182 Euros.  I looked at my wife, I looked at the maitre d' and then I looked back down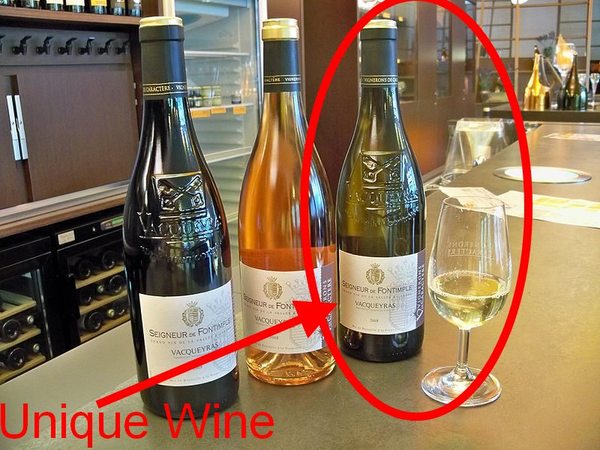 at the check.  Oh, crap! Yes, I was sort of shocked and thought that our guide would valiantly return to save us from this damage.  But no such luck.  I'm sure I was just being a typical American but everything had led me to believe the lunch was on the house.   But it was ok even though it turned out to be our most expensive meal of the trip.  Oh well I thought, "at least I got to taste that special Vacqueyras Blanc." 

Redemption is sweet.  Just yesterday I got a call from our wholesaler that my favorite wine from the tasting, the white Vacqueyras is now in Massachusetts.  I told him the story of our funny meal and we had a good laugh.   But they only got 15 cases of it for the entire state.  

And even better is that it got 89 Points from the Wine Spectator which lists the price at $25 per bottle.  Now we have it for just $14.99 per bottle.  Our sales rep said, "Maybe they are paying you back for your big lunch."