October Wines of the Month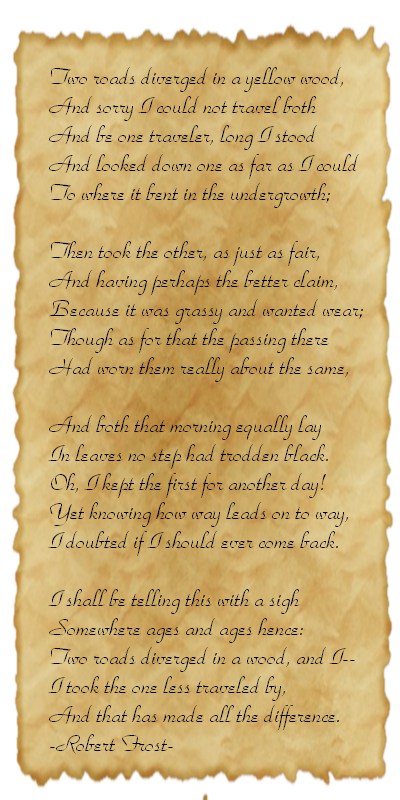 This months "Wines of the Month" (WotM) theme, as some of you may have guessed, is all about roads less traveled - places and grapes that you may never have tasted let alone heard of.  We thought we'd kick off this newsletter with a poem about being adventurous and taking chances and beating your own path, a path that will have made all the difference.  But after reading the chosen poem there was a gnawing feeling that this was not what the author intended to convey. 
The above poem is probably one of the most famous in the US; it is probably also the most misinterpreted.  It is often mistakenly called "The Road Less Traveled" and many folks romantically assume that the walker in the woods has taken the path seldom used, and by taking this risk, his life has been all the better for it. The title is actually "The Road Not Taken" and the walker, arriving at a fork, simply resolves to take the second path after deciding that there doesn't really seem to be a difference between the two. The last stanza projects a future where he will tell the story with a "sigh" as he embellishes the tale with undue significance. This, at least among most poetry scholars, is Mr. Frost's intention.
So, this month, unlike Mr. Frost, we are, indeed, taking the road less traveled by, and in days or years to come, we will be able to tell of our adventures without any need to embellish. At least as far as the world of wine is concerned.
Cheers!

Buy the October 4-Pack for $42 (one of each wine)
---

October Wines of the Month
The Road Less Traveled, or: Off-the-Beaten-Path
1) Murgo 2010 Etna Bianco, Sicily, Italy - Mount Etna, the largest active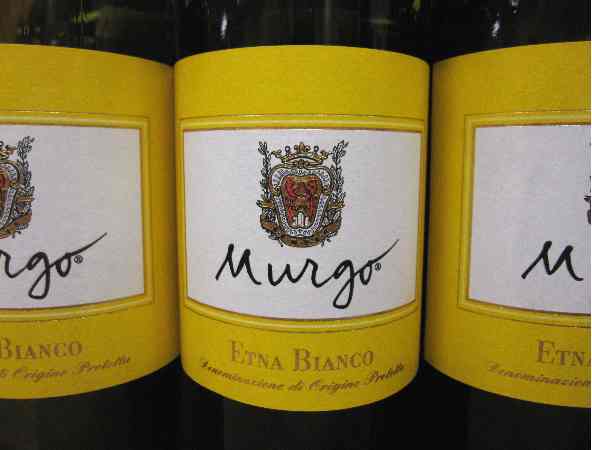 volcano in Europe, is roughly twice the size of its mainland cousin Mount Vesuvius which is infamous for burying Pompeii in 79 AD. Etna, thought to be named by the Phoenicians, means, appropriately, "furnace", with the most recent eruption occurring this year. This north eastern area of Sicily is starting to turn out some very good wines and this delicate white is an affordable example. A blend of the indigenous grapes Caricante and Catarratto account for approximately 70 and 30 percent of the blend. Catarratto is normally found in the fortified Marsala wines of the island. The wine is bright with lemon, tangerine, and pear aromas and flavors. The volcanic soil seems to be imprinted on the nose along with a hint of chamomile. Very easy drinking, try this with simple white fish in olive oil, lemon and herbs. Mussels with a side of buttered pasta and herbs wouldn't be a bad idea either.
$14.99 reg. $11.49 October sale price.
2) Domaine Augis 2010 Valençay, Loire Valley, France - Valençay is a small and newly promoted (2004) AOC just south of Touraine. Roughly 250 acres - this translates to .4 square miles - the clay dominated soils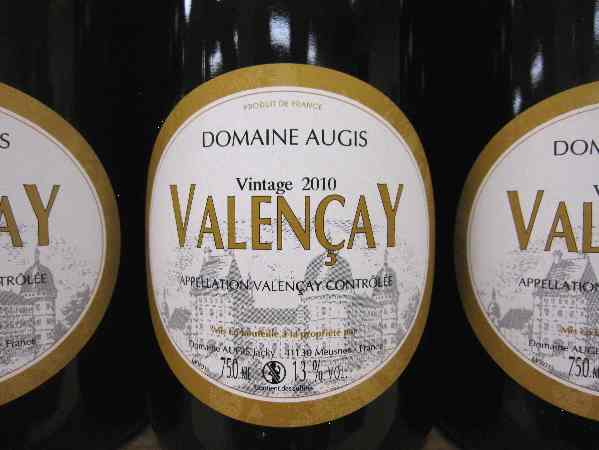 have a bit of limestone and flint; this is good news for Sauvignon Blanc growers and lovers. (The AOC is only about 20 miles west of Quincy but more on that later). Domaine Augis is run by Philippe Augis who is the fifth generation and he does almost everything himself including hunting wild boar that roam the property. While the AOC allows a little Chardonnay to be blended into the Sauvignon Blanc, Philippe has stopped this practice and the wine is one hundred percent SB. He also ferments in barrels, not stainless steel; this gives the wine a bit more roundness while still retaining its brightness and verve. Chicken, fish, and, of course, goat cheese are fantastic accompaniments. $13.99 reg $10.99 October sale price
3) Les Vignerons des Gorges du Tarn 2008 Cotes de Millau, Cuvee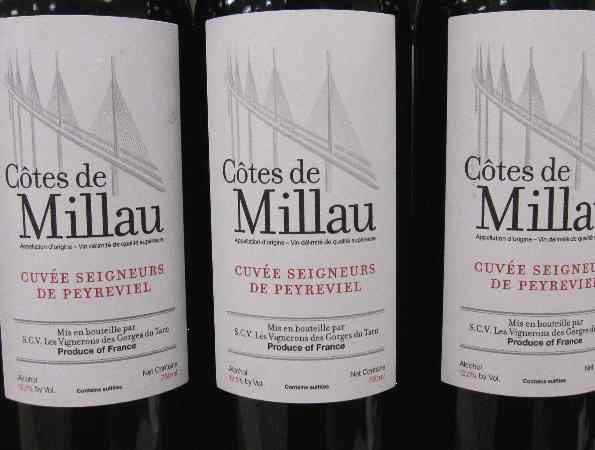 Seigneurs de Peyreviel, France - Cotes de Millau is another small region north of the Languedoc and is pretty much in the middle of nowhere; although, specifically it lies in the southern part of the Massif-Central which is a large mountain range full of extinct volcanoes and is considered the wildest and emptiest place in France. This co-op wine is a crazy blend of 50%Syrah, 30%Gamay, 15% Cabernet Sauvignon, and 5% Fer Servadou and has a very unusual yet compelling character. The aroma is complex with blackberry, raspberry, and currant for fruit; while notes of earth, leather, and barnyard add layers of interest. The wine is rustic and has tannins that give it an edge without losing its overall friendliness. This would pair magnificently with cassoulet or pate and French baguettes.   $12.99 reg $9.99 October sale price
4) Casa de Saima 2010 Beiros Colheita Tinto, Bairrada, Portugal -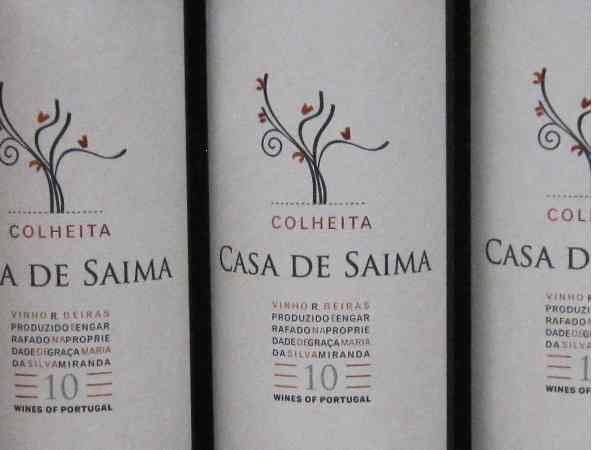 Portugal is very well known for its fortified wines Port and Madeira of which the English have been, and are still, fond. George Washington and Thomas Jefferson, an American champion of Madeira, used it to toast the signing of the Declaration of Independence. Fairly recently Portugal's table wines of red and white have made significant inroads in the US with Vinho Verde and non-fortified wines from the Dao and Douro regions. Bairrada in the Beiras region is most certainly on a road less traveled, at least by anywhere outside Portugal. Casa de Saima is owned and run by Graça Maria da Silva Miranda and she believes in a traditional approach to wine-making. The grapes are gently harvested, trodden by foot in stone lagares, and then aged in large, neutral oak barrels for about a year. This wine is made from 100% Baga grapes, a distinctly Portuguese variety. The wine is fruit driven with red berries and cherries leading the charge. Fine tannins support the fruit and the overall impression is spicy, round, generous and mouth-filling. This wine begs for grilled meats of all sorts, and you shouldn't disappoint it!
$13.99 reg $10.99 October sale price
Buy the October 4-Pack for $42 (one of each wine)